The IMAC System is a unique package that would solve your control room problems. The system can replace up to 16 paper hungry printers with a single PC and transform your plant data into useful information. This system has become the industry standard system for replacing printers in industrial control rooms worldwide for over the past fifteen years.

Major users include Amoco, Amerada Hess, BP, Caltex, Conoco, Dupont, Mobil, Shell, Total and Petronas. In Malaysia, major users of the system include Tioxide, Petronas Gas, Petronas Refinery Melaka, Ethylene / Polyethylene, Shell Refinery Port Dickson, ASEAN Bintulu Fertilizer, Malaysia LNG, Miri Crude Oil Terminal, Toray Plastics, Optimal Chemicals and Nippon Oil Exploration. In Singapore major users include Celanese, Oiltanking, Singapore Refining, Caltex and Shell.

Some major advantages of using this system are as follows :-
Replace up to 16 alarm/report/event/SOE or console printers with a single PC.
No printers to maintain and no consumables to purchase.
No change to your existing system.
Find information from weeks or months ago in seconds.
Windows NT4 / 2000 / XP version.
Server Client environment on stand-alone PC or networked system.
Analyze information with tools such as Frequency Analysis.

Fully compatible with Honeywell TDC/TPS/PKS, Foxboro I/A, Yokogawa Centum CS, Fisher Provox, Emerson Delta V, Triconex TMR PLC and many other systems.


Since the publication of the EEMUA 191 "Alarm management guidelines" and increasing pressure from the HSE (Health and Safety Executive) for better alarm handling, companies are focusing more on monitoring and analysis of alarms and events. Historically this has been done through the DCS or SCADA system which often have limited capabilities and tie companies to hardware and software from one supplier, dramatically reducing flexibility and choice when deciding how to manage and reduce alarms.

ICS recognizes this dilemma and with more than 15 years experience in alarm management has ensured that its IMAC range of software products continue to offer a combination of easy to use, yet functionally enhanced, alarm monitoring and analysis tools that can connect to all major control systems vendors' products, offering a truly "open" solution for alarm handling requirements.

IMAC acts as a "central collection point" for alarm and event data coming from different systems used onsite, accepting up to 16 data inputs per PC and displaying them in separate windows enabling clear identification of the original data source. Frequency analysis and alarm rate calculations can then be performed to identify nuisance alarms and operator workload during steady state and plant upset conditions.

IMAC's Xpert system goes a step further by providing the detailed analysis tools required to create a company-wide alarm philosophy, improving safety, reducing operator work load, improving performance and reducing operational costs.

The ICS on site alarm rationalization service will be of particular interest to companies wishing to analyze and reduce their number of alarms but who have neither the time nor the manpower to do it themselves. Working closely with customers in a service provider or mentoring role, ICS can assist with: reduction of standing alarms; definition of rules for alarm prioritization; provision of onsite training for operators for alarm management; and development of a more efficient alarm management procedure.

Combining ICS products and services mean that effective alarm management can now be achieved with minimal effort for maximum effect.

Contact us today for more information on how our alarm rationalization services can work for you.


For more product information and downloads

Contact us today
TEKNIK SEGALA SDN BHD
No 32 Jalan Bandar 13, Pusat Bandar Puchong
47160 Puchong, Selangor, MALAYSIA
Tel: +60 (03) 5882 6777 Fax: 1700 810 533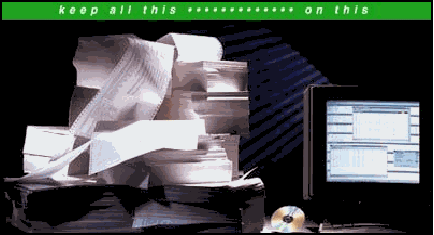 Partial IMAC Users' List in the region (in alphabetical order):-

MALAYSIA
ASEAN Bintulu Fertilizer Sdn Bhd - interfaced with Yokogawa DCS
Ethylene Polyethylene Malaysia Sdn Bhd - interfaced with Honeywell DCS - multiple IMAC systems
Malaysia LNG Sdn Bhd - interfaced with Foxboro DCS - multiple IMAC systems
MTBE Malaysia Sdn Bhd - interfaced with Honeywell DCS + Wonderware + Screenware
Nippon Oil Exploration Ltd (Helang Offshore Platform) - interfaced with Honeywell DCS
Optimal Chemicals (M) Sdn Bhd - interfaced with Foxboro DCS - multiple IMAC systems
Petronas Carigali Sdn Bhd (Baram South Platform) - interfaced with Delta V DCS
Petronas Carigali Sdn Bhd (Miri Crude Oil Terminal) - interfaced with Honeywell DCS
Petronas Gas Berhad (GPP Complex A) - interfaced with Honeywell DCS - multiple IMAC systems
Petronas Gas Berhad (GPP Complex B) - interfaced with Foxboro DCS - multiple IMAC systems
Petronas MG3 - interfaced with

Honeywell

DCS - multiple IMAC systems
Petronas Penapisan (Melaka) Sdn Bhd - interfaced with Honeywell DCS - multiple IMAC systems
Powertron Sdn Bhd (Karambunai Independent Power Station) - interfaced with Foxboro DCS
Powertron Sdn Bhd (Teluk Salut Independent Power Station) - interfaced with

Foxboro

DCS
Shell Refining Company (FOM) Berhad - interfaced with Honeywell DCS - multiple IMAC systems
Tioxide (M) Sdn Bhd - interfaced with Rosemount DCS
Toray Plastics (M) Sdn Bhd - interfaced with Honeywell DCS - multiple IMAC systems

SINGAPORE
Caltex Singapore Pte Ltd - interfaced with Honeywell DCS
Celanese Singapore Pte Ltd - interfaced with Honeywell DCS + Triconex TMR PLC - multiple IMAC systems
Chevron Phillips Singapore Chemicals Pte Ltd - interfaced with Yokogawa DCS
Horizon Pte Ltd - interfaced with ABB DCS
Oiltanking Singapore Ltd - interfaced with ABB DCS + Enraf Tankgauging System - multiple IMAC systems
Singapore Refining Company Pte Ltd - interfaced with Honeywell DCS
Tuas Power Ltd - interfaced with Foxboro DCS and Yokogawa DCS - multiple IMAC systems


INDONESIA
PT Freeport Indonesia Company - interfaced with Foxboro DCS - multiple IMAC systems

BRUNEI
Brunei Shell Petroleum Sdn Bhd (Ampa-6 Offshore Platform) - interfaced with Foxboro DCS
Brunei Shell Petroleum Sdn Bhd (Ampa-9 Offshore Platform) - interfaced with Foxboro DCS

HONG KONG
ExxonMobil Hong Kong Ltd - interfaced with Foxboro DCS

BANGLADESH
Karnaphuli Fertilizer Co Ltd - interfaced with ABB DCS