Alarm Management System
Suitable Applications: Oil & Gas, Petrochemical, Power Generation, Mining, Water Treatment & Process Plants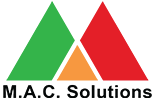 The ProcessVue Alarm Management Software Suite is the culmination of over 20 years' experience and expertise in managing alarms. It provides key personnel who manage alarms with clear, relevant and prioritised alarm information for operational, planning and compliance needs based on globally recognised alarm management standards.

ProcessVue Suite is designed to meet the requirements of a broad range of industries, including Oil & Gas, Power Generation, Pharmaceutical and general manufacturing.

The suite is powerful, yet simple to use at all levels. Operational intelligence for control room to KPI's for the board room. Used for simple Sequence of Event recording to full EEMUA 191 / ISA 18.2 based KPI reporting.

ProcessVue SOE
ProcessVue SOE (Sequence of Events) is the foundation of the ProcessVue Alarm Management Suite. It collects alarm and event messages from multiple disparate systems and consolidates them into an industry standard SQL database. An easy to use yet powerful web based client is included to view, search and filter the messages. ProcessVue provides a unified view of all your Alarm & Events. Click image to enlarge.
ProcessVue Analyzer
A powerful addition to the SOE base. The feature rich Analyzer web client delivers KPI Dashboards to the IEC62682 standard, as well as a wide range of reports. This will help you improve plant and operator efficiency, asset safety and compliance. Click image to enlarge.
ProcessVue Guardian
ProcessVue Guardian is a vendor neutral Master Alarm Database and a set of Alarm Rationalization tools with comprehensive Management of Change functionality, in a single powerful application to help you meet your alarm management challenges. Import your alarm configuration into Guardian, prioritize and document each alarm. Click image to enlarge.
ProcessVue Alarm Notification
Forward messages from ProcessVue Alarm Management Suite to Smartphones, Cellphones, pages and many other devices. With the continuously increasing demands of modern manufacturing and the drive for ever more efficient use of personnel, the need for a simple system to distribute alarm information to the right people in real time has never been greater. ProcessVue Notification add-on is a dedicated application platform used to aggregate events from ProcessVue and make them accessible to operators via different media (Emails, voice, SMS, Pages, Smartphones …etc.). This add-on provides an alarm workflow and escalation system to make sure the right person gets the alarm wherever they are on the plant. With inputs from multiple industry standard sources and operator acknowledgement possible, the Alarm Notification System closes the loop for efficient operation. Click image to enlarge.